The type of production that is usually shot using the single camera production technique is a scripted project for Theatrical or Home Theater release. A majority of Hollywood Films are shot using a single camera.

The standard kit for this style of shooting is often refered to ENG (Electronic News Gathering). Today the basic kit is consists of a high definition camera, tripod with fluid head, hand held and lavalier microphones and an on camera video light.
Extra Production Value might require (at extra charge) a camera dolly on wheels or dolly track, stedi-cam, camera crane, boom microphone, teleprompter and field light kit.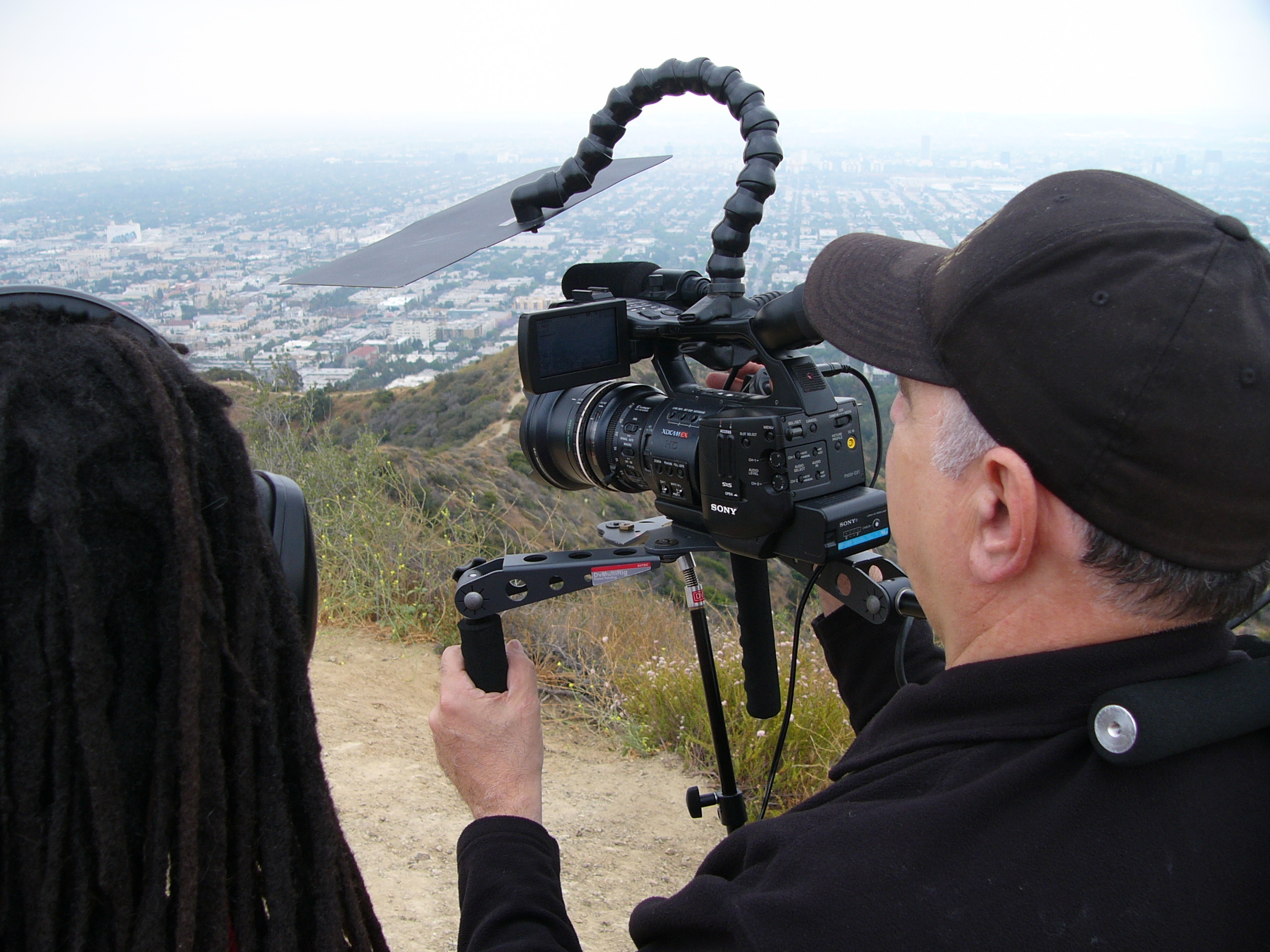 Joe Micalizzi shooting with a special camera stabilizing mount system.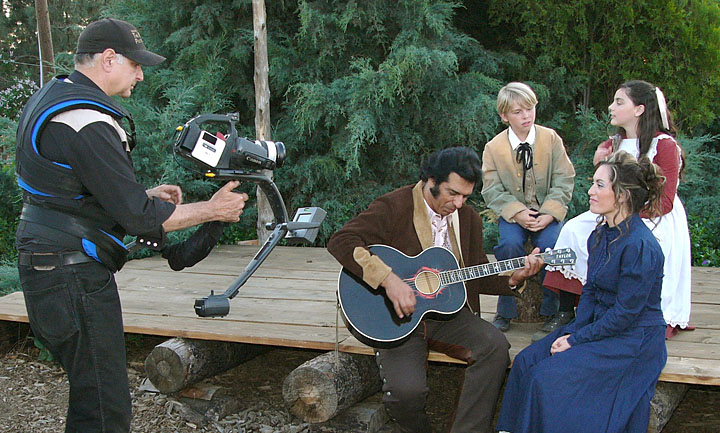 Joe Micalizzi filming a Music Video using a Stedi-cam.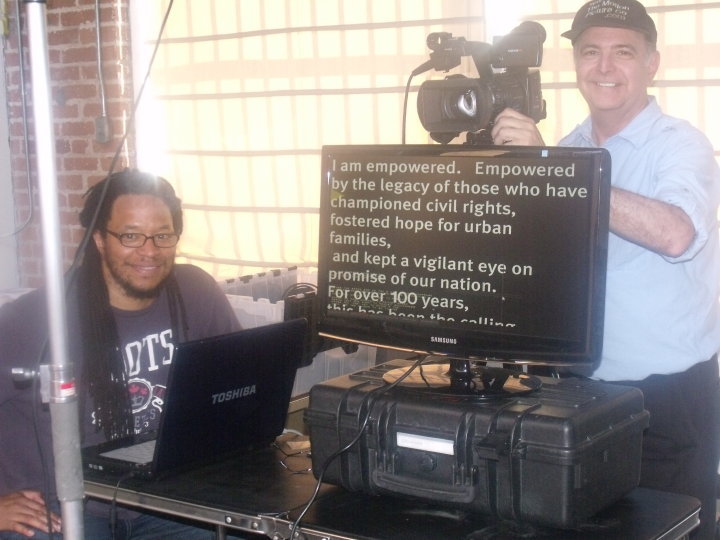 Joe Micalizzi; Director of Photography with Director Allen Sowelle using a Teleprompter.